DENTAL CLEANINGS & PREVENTION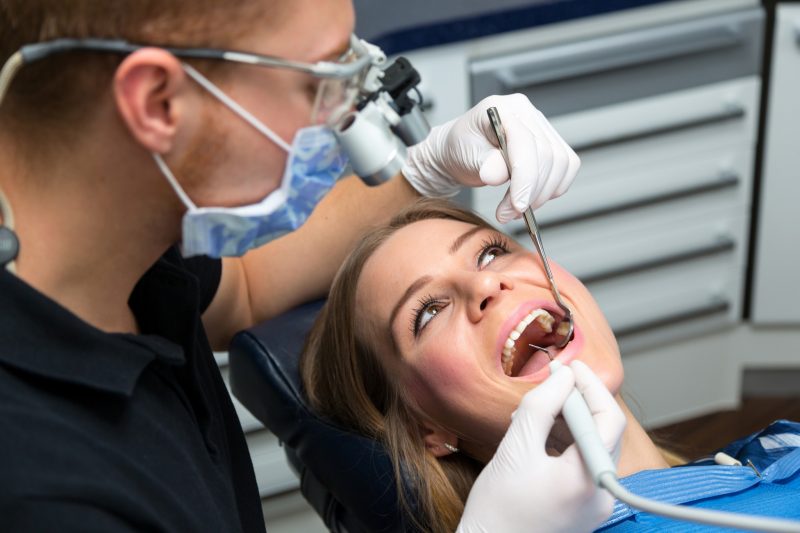 A preventive program is a cooperative effort by the patient, dentist, and dental hygienist to preserve the natural dentition and supporting structures by preventing the onset, progression, and recurrence of dental diseases and conditions.
At Kuribayashi Dental Office, we offer cleaning & prevention procedures including:
◻︎ Oral Hygiene Care
◻︎ Sealants & Fluoride Treatment
◻︎ Dental Exams & Cleanings
◻︎ Digital Dental X-Rays
Preventing dental disease starts at home with good oral hygiene and a balanced diet. It is continued in the dental office by the efforts of your dentist and dental hygienist to promote, restore, and maintain your oral health.
Prevention also includes regular dental exams, cleanings, and X-rays. Sealants and fluoride are also great preventive treatments that help protect your teeth.
Prevention helps avoid serious and costly dental problems and is the key to having a healthy, confident, and beautiful smile.
Oral Hygiene Care
Regular dental checkups are essential for maintaining excellent oral hygiene and diagnosing potential problems, but they are not a "fix-all" solution. Thorough oral homecare routines should be practiced on a daily basis to avoid future dental problems.
Periodontal disease (also called gum disease and periodontitis) is the leading cause of tooth loss in the developed world, and is completely preventable in the vast majority of cases. Professional cleanings twice a year combined with daily self-cleaning can remove a high percentage of disease-causing bacteria and plaque. In addition, teeth that are well cared for make for a sparkling white smile.
Here are some of the most common oral hygienes for home care:
Dental Flossing
Dental floss is the most common interdental and subgingival (below the gum) cleaner and comes in a variety of types and flavors.
Interdental Brush
These tiny brushes are gentle on the gums and very effective in cleaning the contours of teeth in between the gums.
Mouth Rinses
Therapeutic rinses are regulated by the Food and Drug Administration (FDA) and contain active ingredients that can help reduce bad breath, plaque, and cavities.
Toothbrushing
There are a great many toothbrush types available. Electric toothbrushing helps to easily dislodge plaque and remove food particles from around the gums and teeth. The same results can be obtained using a manual brush, but much more effort is needed to do so. Electric toothbrushes are generally recommended by dentists because they are much more effective than manual brushing.
Sealants & Fluoride Treatment
Sealants
A sealant is a thin, plastic coating applied to the chewing surface of molars, premolars and any deep grooves (called pits and fissures) of teeth. More than 75% of dental decay begins in these deep grooves. Teeth with these conditions are hard to clean and are very susceptible to decay. A sealant protects the tooth by sealing deep grooves, creating a smooth, easy to clean surface.
Sealants can protect teeth from decay for many years, but need to be checked for wear and chipping at regular dental visits.
Fluoride
Fluoride is the most effective agent available to help prevent tooth decay. It is a mineral that is naturally present in varying amounts in almost all foods and water supplies. The benefits of fluoride have been well known for over 50 years and are supported by many health professional organizations.
Remember, fluoride alone will not prevent tooth decay! It is important to brush at least twice a day, floss regularly, eat balanced meals, reduce sugary snacks, and visit your dentist on a regular basis.
Dental Exams & Cleanings
Dental Exam
A comprehensive dental exam will be performed by your dentist at your initial dental visit. At regular checkup exams, your dentist and hygienist will include the following:
Examination of diagnostic X-rays (radiographs)
Essential for detection of decay, tumors, cysts, and bone loss. X-rays also help determine tooth and root positions.
Oral cancer screening
Check of the face, neck, lips, tongue, throat, tissues, and gums for any signs of oral cancer.
Gum disease evaluation
Check the gums and bone around the teeth for any signs of periodontal disease.
Examination of tooth decay
All tooth surfaces will be checked for decay with special dental instruments.
Examination of existing restorations: Check current fillings, crowns, etc.
Professional Dental Cleaning
Professional dental cleanings (dental prophylaxis) are usually performed by Registered Dental Hygienists. Your cleaning appointment will include a dental exam and the following:
Removal of calculus (tartar)
Calculus is hardened plaque that has been left on the tooth for some time and is now firmly attached to the tooth surface. Calculus forms above and below the gum line and can only be removed with special dental instruments.
Removal of plaque
Plaque is a sticky, almost invisible film that forms on the teeth. It is a growing colony of living bacteria, food debris, and saliva. The bacteria produce toxins (poisons) that inflame the gums. This inflammation is the start of periodontal disease!
Teeth polishing
Removal of stains and plaques that are not otherwise removed during tooth brushing and descaling.
Digital Dental X-Rays
Digital radiography (digital X-ray) is the latest technology used to take dental x-rays. This technique uses an electronic sensor (instead of X-ray film) that captures and stores the digital image on a computer. This image can be instantly viewed and enlarged helping the dentist and dental hygienist detect problems easier. Digital X-rays reduce radiation by 80-90% compared to the already low exposure of traditional dental X-rays.
Dental radiographs are essential, preventative, diagnostic tools that provide valuable information not visible during a regular dental exam. Dentists and dental hygienists use this information to safely and accurately detect hidden dental abnormalities and complete an accurate treatment plan. Without X-rays, problem areas may go undetected.
Dental X-rays may reveal:
◻︎ Abscesses or cysts
◻︎ Bone loss
◻︎ Cancerous and non-cancerous tumors
◻︎ Decay between the teeth
◻︎ Developmental abnormalities
◻︎ Poor tooth and root positions
◻︎ Problems inside a tooth or below the gum line
Detecting and treating dental problems at an early stage may save you time, money, unnecessary discomfort, and your teeth!