WELCOME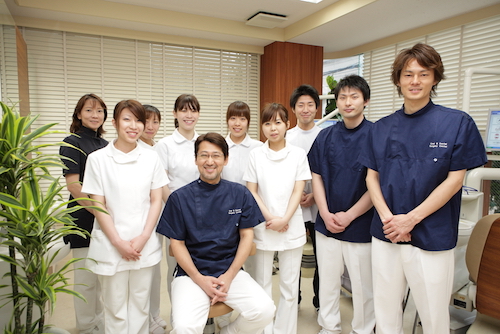 Welcome to Kuribayashi Dental Office, an established family dental practice located in Yokohama Japan.  At our practice, we believe that dentistry itself has not changed, but just dental technology. We still believe in providing excellent customer service and establishing personal relationships with our patients. Call us old-fashioned, but our patients are still our number one priority.
To better serve our patients, Dr. Kuribayashi has equipped our office with state of the art dental technology, including dental lasers, digital X-rays technology, and the latest 3D imaging system. We also offer a broad range of dental treatment and services to help meet your needs, including restoration of dental implants, porcelain veneers and crowns, metal-free fillings, appliances to assist with snoring and sleep apnea and tooth whitening. And as always, we make every effort to see emergency dental cases as soon as possible, because we understand just how disruptive a dental emergency can be.
Our goal is to exceed patient expectations and be at the leading edge of the dental arena while providing modern, state of the art dental care in a warm, relaxed environment.  Whether you have been recommended by a friend, colleague or another dentist, we hope that you will give us the opportunity to offer both you and your family, dental care of the very highest standard. We welcome every kind of patient from those who simply need to be helped and encouraged to keep their teeth healthy and beautiful to those with the most challenging problems.
Dr. Kuribayashi Dental Office is an established practice that has been serving families in the Yokohama and surrounding areas since 1995. If you are interested in receiving quality dental care from an experienced dentist in a comfortable, familiar environment, we invite you to call or visit our office today.  We look forward to meeting you and your family.